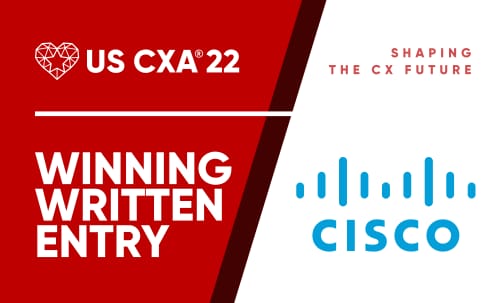 Best Digital Transformation – Cisco Systems
CX Scoop is proud to be able to share the gold award-winning entry from Cisco Systems that impressed the judging panel at the US Customer Experience Awards.
Cisco is a worldwide leader in technology that powers the Internet. Their Digital Experience (DX) team is responsible for helping Cisco's 60,000 worldwide partners join them in our digital transformation journey, fueling customer and partner success by assisting partners in reimaging businesses around digital.
With more than 90% of revenues flowing through channel partners, Cisco's ability to deliver exceptional value and premium customer experiences required that partners also reimagine their own businesses around two key priorities: digital and the customer.