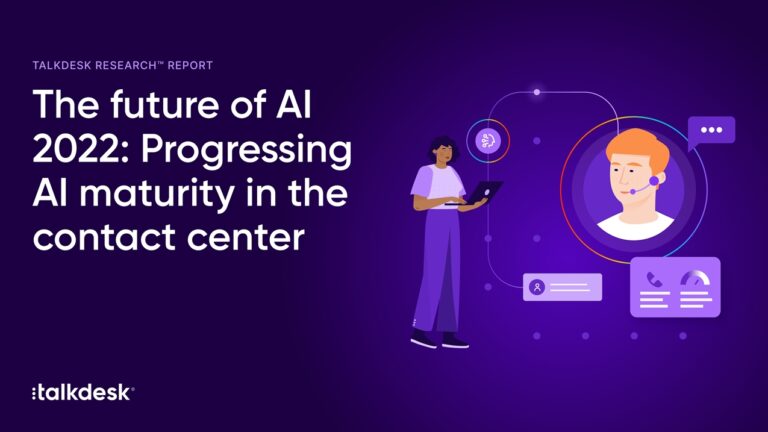 Talkdesk: The Future of AI 2022 – Progressing AI Maturity in the Contact Center
The role of AI in the contact center significantly contributes to customer satisfaction and agent productivity. While the majority of contact center leaders are aware of the benefits, many companies are making slow progress in terms of AI adoption.
In this report, Talkdesk explores five main themes around AI maturity:
The need for AI is clear to contact center leaders
Leaders are curbing AI ambitions due to implementation barriers
Additional support is needed in navigating AI decision-making
Cloud systems can help conquer security and IT challenges
Training agents in AI management can fill talent gaps.