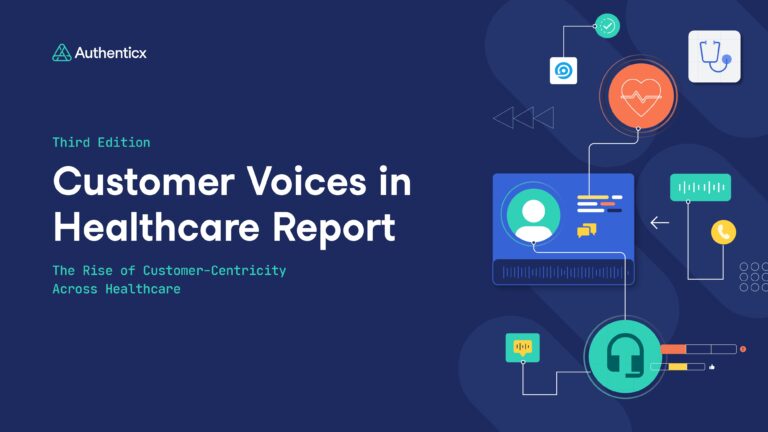 Authenticx: Customer Voices in Healthcare Report
"Customer centricity means understanding how customers are being helped (or where they're getting stuck), listening to understand what is needed, then designing a solution that works to meet those needs." – Amy Brown, CEO, Authenticx.
The 2022 Customer Voices in Healthcare report sheds light on common barriers, motivators and frustrations customers face while interacting with healthcare organizations.
Discover how healthcare organizations can leverage data to become more customer-centric, actively listening and learning about customers' needs.