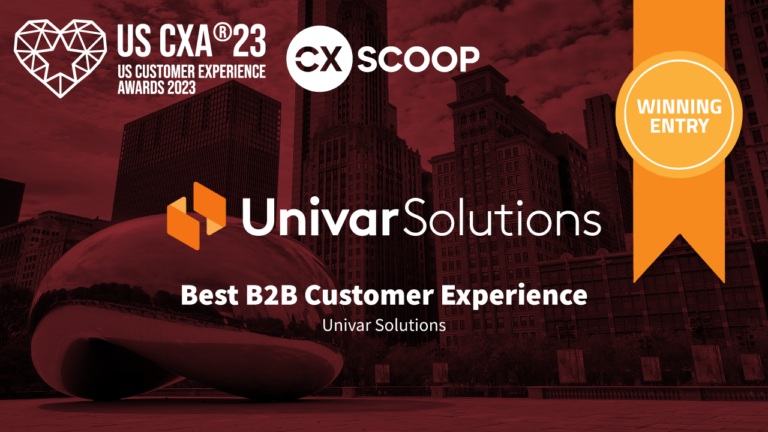 Best B2B Customer Experience – Univar Solutions
"Define what matters."
This is one of the key objectives of the newly-established CX program by Univar Solutions.
To support its CX Vision Statement, the company aimed to define what CX is and isn't, to be able to deliver superior experiences.
As a result, Univar Solutions leveraged more than 28,000 survey responses, improving Global NPS by 19 points from their 2021 baseline to their most recent Global scores in 2023. In addition, the company achieved an 11-point improvement from the full-year 2021 to 2022.
Download the winning entry to find out how deploying innovative data, tools and training positively impacted Univar Solutions' business results, company culture, and employee experiences.