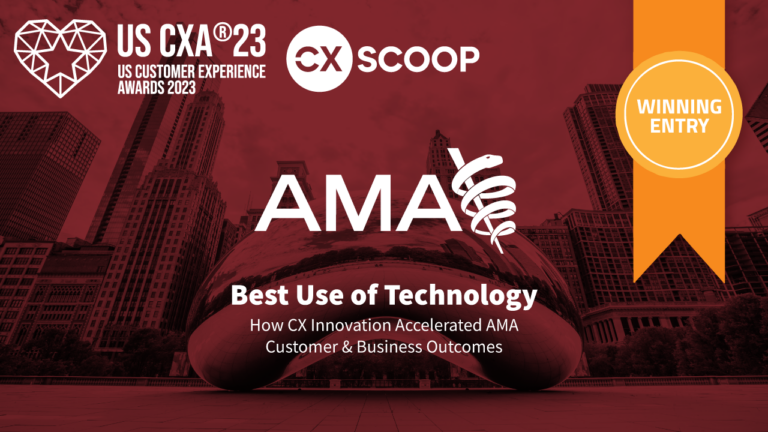 Best Use of Technology – American Medical Association
American Medical Association implemented an enterprise-wide customer experience (CX) program to deliver a seamless experience by identifying and addressing obstacles.
Utilizing CX innovations and technology to solve customer and business challenges, the organization managed to:
reach 99.99% compliance
reduce channel switching and increase user sessions
accelerate customer closure
reduce repeat contacts and more!
All these achievements contributed to improved customer experience, increased access to AMA value, enhanced employee productivity, and higher enterprise impact.
This case study won the gold award in the Best Use of Technology category at the US Customer Experience Awards 2023.