2022 started out as a year full of promise. The world was slowly getting back to (new) normal, gradually recovering from two stormy years. It was not long before the economy took another hit, causing both companies and employees to fend for themselves.
Despite staff shortages, tech layoffs, and ever-growing customer expectations, 2022 brought about some major innovations in the customer experience industry - companies embraced automation, the metaverse, and predictive insights.
As the year wraps up, there are a couple of questions many of us are trying to find answers to - what does 2023 have in store in terms of new technology investments in the customer experience space? How will companies navigate the choppy waters as the world grows more digital and customers become more demanding? We welcomed five industry experts to find out what will help companies get back on track in the next 12 months.
1. CX as a revenue generator
It's not rare that contact centers are unfairly referred to as the 'cost centers' of organizations, as senior leadership often overlooks the subtle ways these departments can help promote revenue. The ROI of tools that support seamless customer experiences will go beyond numbers - it will also encompass loyalty and strong customer relationships.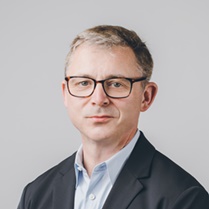 In 2023, more businesses will see CX for what it is - a revenue generator. In line with this, Adrian McDermott, Chief Technology Officer, Zendesk, says: "According to our research, 80% of business leaders expect to increase their CX budget over the next 12 months.
"Next year will be unique as we enter an economic downturn - providing excellent customer service becomes even more important. The brands that invest in CX technology to provide a seamless customer experience will boost customer acquisition and loyalty, as well as profitability.
"Specifically in 2023, we see more and more businesses shifting their approach to CX to become a revenue generator. No longer will CX be primarily thought of as a cost center, but instead an essential part to a business' growth that drives profitability."
2. Making the most out of consumer analytics
Collecting data through a contact center is the first step to building a robust CX strategy. What many organizations bypass is acting on collected data, especially as it can reveal the true state of the contact center, what customers really think about the brands, and what to do next.
With the amount of data that goes through an average contact center on a daily basis, organizations that choose to leverage this data will be the ones that stand out from the crowd.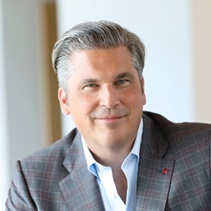 Tom Goodmanson, President and CEO at Calabrio, shares how artificial intelligence and machine learning can help with the process:
"Contact centers are an intelligence hub for consumer insights. Every second, agents are managing valuable interactions that brands can, and need to capitalize on. They are sitting on a gold mine of data, yet organizations aren't getting the most out of the first-party customer intel that is ready and waiting for them.
"2023 is going to be fueled by strategies encompassing AI and ML-enabled analytics tools to extract knowledge—empowering brands to act on critical consumer analytics. The data coming in and out of the contact center needs to be at the forefront of how brands­—across functions—develop their customer-first strategies. Brands focusing on enriching human interactions by capturing, transforming, and applying this data will set themselves up for success in the new year."
3. Doubling down on mobile
The average American spends more than five hours on their mobile device every day. From communication with family and friends to checking social media and emails, consumers are glued to their smartphones.
Naturally, they will resort to mobile devices as their preferred device of communication when they need to resolve an issue with a brand. The 5-hour statistic alone signals the change in consumer preferences - communication is now instant, media-rich, and mobile-based.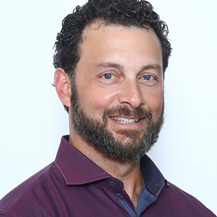 Vasili Triant, COO of UJET, believes desktops are becoming a thing of the past, with omnichannel model now being the norm. He says:
"Customer service providers must keep pace with the next stage of e-commerce and optimization for mobile devices. In 2023, brands need to retire the outdated model of catering to landlines and laptops and focus on communicating via text, picture, or video depending on the situation and their customers' preferences. Using technology to blend multiple forms of communication and create one streamlined interaction with the customer can eliminate the need to re-explain the issue and resolve issues faster.
"Lastly, CX tech investments will be focused on mobile-based technology that enables brands to verify customer identity with face ID or fingerprints – technology that consumers use on a daily basis."
4. Following in ChatGPT's footsteps
Since its launch, ChatGPT has generated a lot of buzz on the internet, offering numerous use cases, from debugging code to writing essays on almost any topic. By giving us a glimpse into the potential of AI technology, ChatGPT can make way for Natural Language Generation (NLG) in the customer experience space.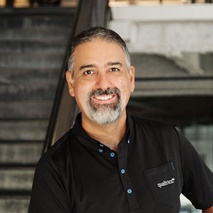 Fabrice Martin, Chief Product Officer - XM Discover, Customer Care, Qualtrics, reveals how NLG will transform the way companies process various types of analytics. He says:
"Natural Language Generation (NLG) technology will take off in the customer experience space in 2023. While platforms like OpenAI's ChatGPT have generated a lot of excitement among the general public, the underlying technology can have a profound impact when optimized for the enterprise.
"NLG will be used to eliminate manual work for contact center agents by instantly creating a comprehensive and accurate summary of each customer call. It can provide CX teams with an easily digestible summary of the most important insights from a monthly CSAT survey. When accurately tuned to specific industry challenges, NLG tech provides the opportunity to intelligently surface information in accessible formats, at a much lower cost for individuals and organizations."
5. Connecting siloed data
Missing out on insights that can be drawn from data trapped in different departments may cost companies up to 30% of potential annual revenue. The key element of having a 360-degree view of the customer is leveraging data across the entire organization in real time. In the new year, companies that integrate APIs to connect siloed data can gain a competitive advantage.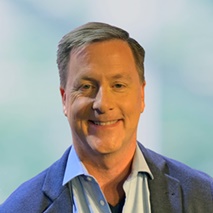 Rick Blair, Vice President of Product Strategy, Experience Management, Verint, explains this in detail: "Customer feedback is key to providing a superior experience. The challenge is customer data lives everywhere inside and outside an organization. At the same time, with the explosion of digital channels, the sheer volume of data is increasing exponentially, and it's growing faster than an organization's ability to make sense of it.
"With data living everywhere, often trapped in silos, we will see brands leverage application programming interface (API) integrations into their customer experience (CX) environment for a holistic view of the customer, and leverage AI to synthesize insights and action in real-time.
"These approaches connect siloed data and surface critical insights across all customer engagement channels, and help companies drive better experiences with the staff they have."