Founded in 2012, Playvox has been working on setting a standard in workforce management. Today, the company's offering powers some of the world's fastest-growing brands, helping them take planning, agent scheduling, and productivity to new heights. But how does Playvox disrupt the industry landscape? The company's Chief Product Officer Alex Bullen reveals all.
Can you tell us more about Playvox's approach to workforce management and how it differs from other market players?
From the start, our approach has been to create a solution for omnichannel and multi-step interactions. As part of this, we consider the entire customer journey when planning for the typical contact center workforce. This intense focus on the entire customer journey has been a key differentiator.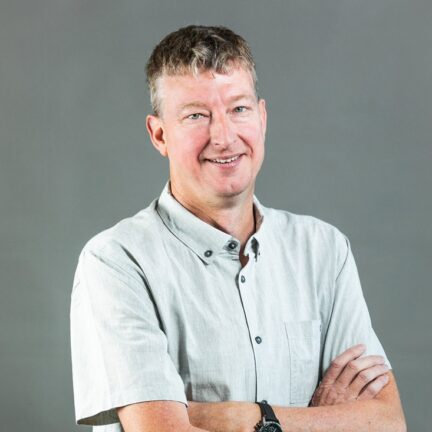 As part of this, we also intently focus on solving the challenges for complex mid-market organizations and helping these businesses understand what excellence looks like - particularly for a global service team that handles a wide array of interactions. These interactions are increasingly becoming non-voice and digital-centric. While many contact centers are familiar with "average speed to answer" or "first call resolution," KPIs for success change dramatically when most interactions are digital and asynchronous. The focus on digital and multi-step from the start, along with being laser focused on the challenges of the complex mid-market, have been significant differentiators for us. By leveraging AI within our solutions, we aim to help organizations understand what it takes to get to a holistic and complete resolution for their customers and how to staff appropriately to provide the support customers demand.
Playvox highlights the importance of gamification in its solutions. How does gamification help improve employee engagement and productivity, and how does Playvox incorporate it into its products?
Employee engagement is core to everything we do because we believe you can only deliver an excellent customer experience with engaged and empowered employees. The way we think about gamification is that its purpose is to cascade the business's priorities, create transparency, and nurture a sense of shared ownership. You can do that in a fun and exciting way by leveraging gamification.
Moving forward, employee engagement is more than gamification. It is understanding how employees like to work, understanding the things that are important to the employee, and personalizing the experience to better balance the needs of the employee. With attrition being one of the biggest challenges for the contact center, employee engagement is more important than ever. We must focus on creating the best environment for the employee so that companies can attract and retain talent.
Can you discuss any recent updates or advancements to Playvox's product suite that businesses should know about? How do these advancements deal with current challenges in the customer experience and workforce management space?
In the Workforce Management (WFM) space, the focus has been on using AI to create better insights and recommendations that allow organizations to leverage their data and make better business decisions. Last year, we released Capacity Planner, which enables organizations to continuously adjust and model scenarios using historical and real-time data for longer-term planning rather than planning once per year. This capability lets organizations be agile in planning, forecasting, and scheduling.
This year, we are releasing new performance scorecards that allow organizations to bring together business objectives they are trying to achieve, such as improving Service Level Agreements (SLAs) and increasing productivity. You can translate those business objectives into actions to achieve those outcomes with scorecards.
You'll notice that a thread for Playvox is enabling companies to achieve their goals by helping them understand their vast quantity of data using AI and Machine Learning (ML). The advancements in AI allow us to interpret data and create recommendations rather than having a group of individuals make sense of the data themselves. With AI, we can let the customer understand, interpret and make the right decisions in real-time as the business changes. AI also allows an organization to look forward and determine resources for training in development in preparation for the changes that are coming in the future.
How does Playvox ensure that its solutions are scalable and adaptable to the needs of businesses of different sizes and industries?
One of my core beliefs is that you cannot solve every problem for every customer size. We focus intently on solving the biggest challenges for mid-size, complex, digital-first customers. We have designed our solutions from the beginning for this particular market rather than trying to be everything to everybody because then you don't do anything exceptionally well.
From the beginning, we understood that the WFM space is incredibly complex, and we designed solutions that could simplify the innate complexity of WFM through technology.
We believe in solving complex business problems by appropriately applying the right technologies. Our cloud-native, serverless, and event-driven architecture lets us scale seamlessly through demand variations. WFM is data-intensive and mathematically intensive. We deal with in real-time and apply AI / ML to solve complex problems, such as identifying forecast anomalies. Our open API's enable us to integrate deeply with partners that help us deliver a holistic solution for the contact center.
Playvox emphasizes the importance of employee empowerment and autonomy in its solutions. Can you talk about how this approach can lead to better customer experiences, and how Playvox enables employees to make decisions and take ownership of their work?
As I've noted, a direct correlation exists between customer experience and employee experience. We focus on creating visibility and promoting transparency to help employees understand what is most important for an organization to achieve its goals. In order to improve customer experience, you must help your team members to understand why certain things are important and their role in the bigger picture of the company's success. We are trying to change the model that gives employees the autonomy to self-serve and close the feedback loop between those running the business and those doing the front-line work.