A Chief Experience Officer (CXO) is the top senior executive responsible for ensuring connected and seamless experiences across the customer journey.
The main objective of a CXO is to consistently deliver and enhance a favorable customer experience (CX). These executives convey the organization's value proposition, highlighting reasons why customers should choose their company over competitors. They achieve this by effectively communicating with customers using their language and engaging through preferred communication channels. CXO is usually part of a much larger team, overseeing customer interactions, complaint handling, and feedback.
But what does CXO do in their day-to-day job? What are the challenges and rewards of such a responsible role? How does one reach this position? John Boerstler, Chief Veterans Experience Officer of the US Department of Veterans Affairs, goes into great depth about his journey to this role and all that he learned along the way.
The Early Aspirations
Many CXOs started out in entirely different industries from those they are working in today. Through dedication, perseverance, and hard work, they drove impactful changes, fueling their passion for customer experience, which ultimately led them to senior positions in organizations. On his beginnings in the industry, Boerstler says: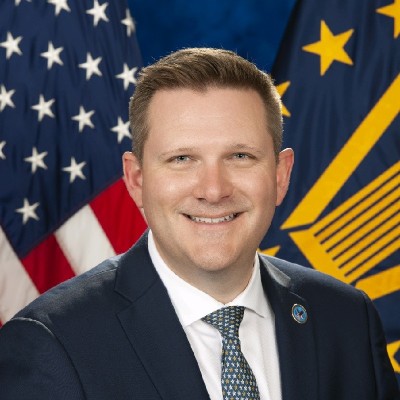 "I started out in the military and then began working in the public sector, first at the US House of Representatives and then at the Mayor of Houston's Office before going into non-profit and technology industry executive positions."
"This wide range of experience contributed to the development of specific skills designed to solve social problems at scale, which of course, involves the effective usage of many CX and EX tools, training, and data."
Combining diverse skills developed through experience in different job roles, Boerstler instigated innovative technology tools to help at-risk users access social services like food, transportation, and employment, to name a few. Voice of the Customer was one of the tools he used to design solutions that increased access for tens of thousands of these underserved customers.
"Most social service agencies have not gone through the exercise of developing a journey map or conducted human-centered design sprints to truly understand the pain points, bright spots, and moments that matter most to their customers. Most do not tie the outcomes of their customers to the experience they had along the journey, which misses significant opportunities to use that customer feedback to improve upon both."
What makes a CXO?
While the title of Chief Experience Officer (CXO) sounds enticing, it requires a profound passion for enhancing people's lives through remarkable interactions and seamless journeys. The essence of a CXO lies in the unwavering commitment to creating unforgettable customer experiences. Yet, this love for improvement needs to be complemented by diverse skill sets and qualities.
It goes without saying that effective leadership is indispensable, inspiring teams to unite their efforts toward a shared goal. Boerstler adds that understanding how to leverage both qualitative and quantitative CX and EX data is one of the fundamental elements of this role.
"Understanding how to use a mix of qualitative and quantitative CX and EX data to improve the experience for customers at the point of service delivery and the ability to translate that information into actionable recommendations to senior leadership that then makes an impact on strategic decision-making are both absolutely essential for senior CX positions.
"I developed these skills by holding positions at each level over the course of my career and by ensuring that I created a team culture that always brought their specialties to the decision-making process so that leadership can draw from a variety of recommendations and perspectives."
As with any senior position, challenges are inevitable. From daily hassles to critical situations, Boerstler emphasizes the importance of time balance, saying:
"The day-to-day challenges of a CXO are always associated with the balance of how you spend your time. Ensuring that you make time to connect with your immediate team and glean insights from their work is important. Ensuring you are making enough time to get out into the field and visit facilities or sites and learn from the customer and employee perspectives at the point of service delivery is absolutely critical. And finally, making sure you have time to relay these insights to senior leadership so they have the benefit of the CX and EX subject matter experts' knowledge when making strategic decisions."
When it comes to aligning customer needs and demand with the organization's financial objectives, the latter relies on the former. In simple terms, the customers are the lifeblood of an organization, and the strategic objectives are made with customers in mind.
"The customer demands, and expectations are what drive all objectives. If we cannot deliver a world-class experience to our customers, they will cease to seek benefits and care from VA. In the pursuit of delivering a world-class customer experience, we must also endeavor to deliver a world-class employee experience because one simply cannot exist without the other. If we can better understand employee needs just as we seek to better understand customer needs, we will undoubtedly be able to improve the overall trust and experience in the services we provide."
Amplifying voices
Listening and understanding the perspectives of both external and internal stakeholders proves crucial for customer-centric initiatives. It is also the backbone of alignment across the organization. Boerstler says that insights from his teammates that work in the 1,500+ sites across VA, along with insights from external partners who serve the same customers, help him understand how customers really feel and what they need. He adds:
"Many other channels and relationships are used to better understand the Customer Experience, such as listening to our partners like those included in the VetResources Community Network (VRCN), which is made up of Community Engagement Boards, Governor's Challenge Coalitions, state agencies serving Veterans and other partnerships. Other channels like the VA Chatbot, our flagship mobile app, our telephonic front door 1-800-MyVA411, and digital front door VA.gov are all used to relay the Voice of the Customer to senior leadership for consideration in the decision-making process."
When asked about the future at his current organization, Boerstler says opportunities are aplenty. VA is continuously working on delivering a better experience to our enrolled customers and ensure we continuously improve the experience so we might attract those unenrolled customer populations.
"After President Biden signed the PACT Act into law in August 2022, VA has an incredible opportunity to better engage and connect millions of underserved and untethered Veterans who have been exposed to different toxins during their service in the military, and we are using the customer insights gleaned to ensure they have a great enrollment experience."