Contact center cloud migration has been an ongoing trend for a few years now, and the question is no longer about whether to migrate or not – it is a matter of when and how.
Yet over 40% of contact center decision-makers have experienced difficulties in successfully transitioning from on-premise solutions to CCaaS (Contact Center as a Service). According to a new study by Forrester Consulting commissioned on behalf of SuccessKPI, this is striking insight.
The good news is that the contact center migration process can be a manageable project that yields business outcomes for years to come. We talked with SuccessKPI's CEO and Co-Founder, Dave Rennyson, to dive deeper into the process and tips for ongoing success in the cloud.
What are the specific functionalities and features that respondents feel are missing from CCaaS solutions?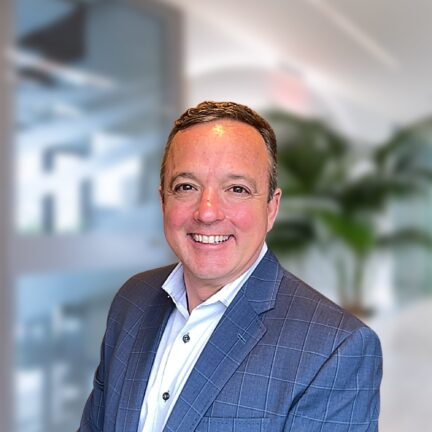 The contact center decision-makers surveyed by Forrester Consulting reported they are looking for actionable data and insights to improve overall performance and efficiency. The top desired CCaaS capabilities/features they reported as missing or challenging to activate include:
● Real-time business intelligence (BI) reporting and analytics
● Playbook-based automation and insights to understand the customer journey and drive business outcomes
● Speech and sentiment analytics
● Flexibility to scale solutions up and down as needed
● Quality management & training
● 360-degree customer view across all contact center channels
How can cloud technology and solution expertise help organizations optimize their CCaaS deployments and achieve better business outcomes?
Cloud technology and solution expertise from cloud toolset solutions can help contact centers develop a single source of truth to power insights, automation, and improved business outcomes across all CX channels. Cloud toolsets enable contact centers to blend data across customer journeys and disparate systems, leverage AI and ML, and gain a 360 view to bridge the gap to customer success.
What strategies would you recommend to organizations that have struggled with CCaaS migration?
For companies that are struggling with CCaaS migration, the following strategies are recommended:
● Clearly identify the functionality and feature gaps in migrating from a premise-based solution to a cloud solution.
● Consider deploying a cloud toolset solution to bridge those gaps and improve overall performance, efficiency, and productivity for agents and customers.
● Leverage a cloud-native solution purpose-built for the unique data requirements and outcomes needed by the contact center.
How does SuccessKPI ensure the security and privacy of customer data in its cloud-based platform?
The security and privacy of customer data for our cloud-based platform is our top priority at SuccessKPI. 
SuccessKPI maintains the highest level of security certification globally and continually monitors and upgrades the platform and systems in real-time.
SuccessKPI established a full framework of operational systems policies and procedures orchestrated in such a way as to protect data in transit and at rest in our SaaS platform. These policies and procedures meet the highest industry standard. They are audited and certified regularly in accordance with leading security and operational performance standards, including PCI, SOC2, HIPAA, ISO 27001, GDPR, CCPA, LGPD, FedRAMP, and more.
How does SuccessKPI differentiate itself from other cloud-native contact center solution providers in the market?
SuccessKPI is a revolutionary on-demand experience analytics software provider enabling organizations to utilize artificial intelligence, machine learning, and automation to improve business outcomes and transform customer experiences (CX). SucessKPI enables customers to achieve a single source of truth with its data-agnostic platform that offers direct integrations with top CCaaS platforms and 180+ out-of-the-box connectors to data sources.
SuccessKPI's insight and action platform removes the obstacles that agents, managers, and executives encounter in delivering exceptional customer service.
Please share examples of how SuccessKPI's platform has helped contact centers improve their customer experience and business results.
Case Study 1: CDC | 30% QM Cost Savings 
● SuccessKPI partnered with Maximus to create a mission-critical information solution required by the Centers for Disease Control and Prevention (CDC) during the COVID-19 pandemic to launch a cloud-based remote contact center at scale with confidence and speed.
● Machine scoring enabled upwards of 30% cost savings associated with quality management while delivering a trusted solution at the size and scale the CDC required.
Case Study 2: Edcor | Fast Deployment 
● Edcor wanted to turn up a best-in-class operation with enterprise-grade analytics, speech, and text analytics, digital QM, and a new CCaaS platform.
● SuccessKPI provided integrated analytics between Edcor's new contact center provider, Amazon Connect, and USAN-based solutions. With the ease of deployment of SuccessKPI, Edcor could create a full suite of analytic capabilities in less than 40 hours of deployment that included custom reporting, real-time and historical analytics, custom QM scorecards, and a robust AI/M-based speech and text analytics program.
More about SuccessKPI
SuccessKPI is an advanced software solutions provider for analyzing customer experiences, using artificial intelligence and automation to help businesses achieve better outcomes. The platform provides valuable insights and removes obstacles that can prevent agents, managers, and executives from delivering excellent customer service. SuccessKPI has earned the trust of some of the world's largest contact centers in various industries, including government, financial, healthcare, BPO, and technology.