Founded in 2013, Uberall is a location marketing platform that empowers businesses to enhance their online presence and engage with customers across various digital platforms. With a focus on seamless customer experiences and data-driven insights, Uberall helps organizations effectively manage their digital reputation, drive foot traffic, and ultimately improve their overall online performance. CX Scoop spoke with Stéphanie Génin, Senior Vice President of Marketing at Uberall, to uncover why local rankings and business messaging matter for a seamless customer journey.
1. The fusion of online and offline presence is indispensable for successful brand building. How does Uberall help businesses seamlessly connect the digital with the real world?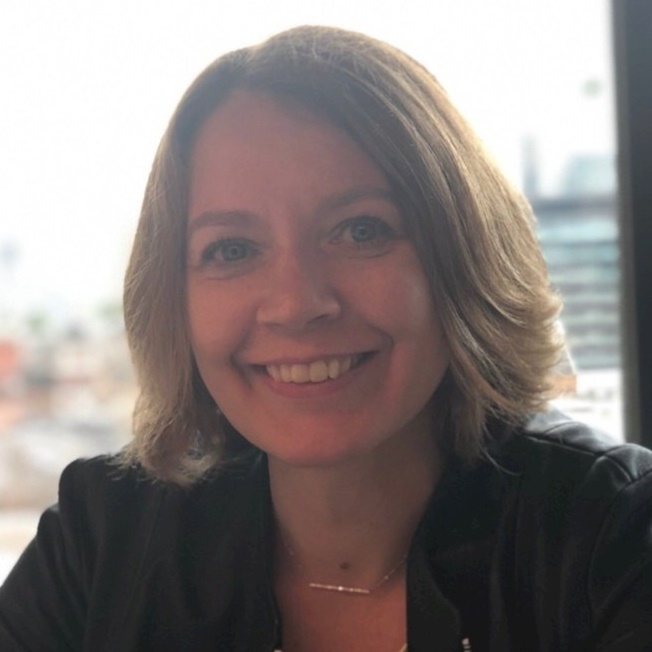 At Uberall, we recognize the importance of bridging the gap between the online and offline worlds for successful brand building. Our platform, Uberall CoreX, provides location marketing solutions that enable businesses to manage their online presence effectively while also optimizing their physical presence.
Using Uberall CoreX, businesses can update and maintain accurate, consistent, and up-to-date information across various online platforms, directories, and maps, ensuring that customers can easily find them in the real world. They gain a competitive edge by employing a unified approach to optimize online visibility, enhance local search rankings, and foster brand consistency across all touchpoints.
This helps create a cohesive customer experience, instilling trust and confidence in customer interactions with brands, whether they are searching online or visiting physical locations. We empower brands to not just be present, but to stand out in an increasingly interconnected and competitive marketplace.
2. Does the Uberall platform employ AI or any innovative technology to deliver results?
Absolutely, innovation is at the core of Uberall's offerings. We recently rolled out new capabilities for paid and organic social media, AI-powered reputation management, and platform-wide enhancements, which promise to be game-changers for brick-and-mortar businesses everywhere. By leveraging AI in chat and review responses, for instance, we allow businesses to optimize their interactions and provide personalized experiences, ultimately boosting customer satisfaction and loyalty. And that's not to mention how these tools get the job done more efficiently and unlock untapped revenue opportunities.
3. How important is it to have business messaging within the marketing platform?
Business messaging plays a crucial role in modern marketing strategies. Just take Facebook's word for it:
53% of people are more likely to shop with a business that they can message directly.
74% of people who message businesses do so to make a reservation or purchase.
81% of people who message businesses ask about products or services.
In today's era of conversational commerce, customer interactions and shopping experiences have been transformed, and real-time engagement, personalized recommendations, and streamlined transactions are more important than ever before.
Because the customer journey is continuously evolving, messaging is a critical touchpoint to capitalize on to drive growth.
Having business messaging integrated into Uberall CoreX allows businesses to engage with customers directly, addressing their queries, concerns, or feedback promptly. This level of responsiveness fosters a sense of trust and accessibility, which can significantly impact the overall customer experience. When you offer customers convenient ways to connect with your business, you turn their requests into bookings, leads, and sales. Along with AI, business messaging is something we're continuously investing in here at Uberall.
4. What types of insights that Uberall provides can help businesses maximize ROI?
Uberall CoreX offers a range of valuable insights that help businesses make data-driven decisions to maximize their ROI.
Not only do we provide key metrics to show ROI, such as visibility and conversion metrics like search keywords, views, clicks, and calls over time and across locations, but we also assist in reputation management by offering review volume, ratings, response rates, and overall sentiment analysis. Our platform offers the convenience of filters for categories like location and city, allowing clients to quickly pinpoint opportunities for growth.
Moreover, we provide a personalized to-do list that becomes a key element in helping our clients continuously optimize their customer experience strategies. This list highlights quick wins that boost profile completeness, enhancing their ability to be found and chosen, and drive customer loyalty.
5. Please share a customer success story in which the Uberall platform made the most impact.
Here is a link to a case study describing how Uberall helped BP create a stand-out customer experience.
And here is a press release detailing how we're helping F45 clean up its listings, supporting its ambitious growth goals.